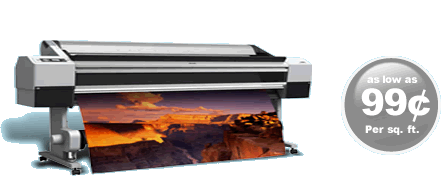 Window Lettering
Contact us for an estimate on your vinyl lettering or graphics.
We calculate the price based on the size of the letters or total sq ft of vinyl needed to be cut
Custom Window Graphic - See through vinyl
Whether it is your car rear window or the store windows, don't waste the space, make it attractive and make it sell for you! Windows graphics have become the latest craze among people who want to innovate new advertising and marketing tools.
You can easily get a professional to customize window graphics according to your need and requirement of business.
Conventional methods of advertising are passé and new, unique wacky methods are catching on fast.
Blaring loudspeakers on the roads, newspaper corner advertisements or that 30 second TV advertisements in which people switch off or walk away to the bathrooms and while you burn a whole in your pocket to get it aired, do not make sense anymore.

Vinyl graphics are the latest in thing where as you can use your own vehicle or borrow a fleet of truck or other vehicles, apply truck windows graphics and lo behold!
You can even apply windows graphics printed on adhesive vinyl to your store front windows the large attractive vinyl printed with your customized graphics and slogans makes it attractive.
People walking by will stop to look, read and curiously, very shortly you can see increased footfalls in your store. Increased footfalls means more business and that is what you intend doing in the first place. With new technological advancements and changing methods of printing with digital large format printers, you get very clear, photograph like quality. With such clarity, your window front becomes an automatic billboard which you don't have to pay for! New technological research and development, has yielded better adhesives and glues which do not harm the finish of the car or glass it is applied on.

Perforated vinyl is perfect for glass surface application while calendared vinyl is good for vehicle body applications.
Stores and vehicle glass are exposed to heat and sunlight on which normal adhesives do not last long but perforated adhesive vinyl lasts a long time and can be easily printed on, making it the best advertising tool for your products.
Not only does vinyl graphics make your car or store windows attractive advertising features but also protect your glass rear windows graphics from direct sunlight and can be easily removed.
You can see through the vinyl windows from inside but from outside, you can see the colored Window Graphics

Ultra High Resolution Window GraphicPrint
Printed using 4 colors, and printed at a resolution of maximum 1440 dpi assures you of the most beautiful large format digital banners possible.
Materials
Our custom window graphics are printed on high quality perforated vinyl (one way-vision film) with 50/50 visibility or 30/70 (more visibility less graphic)
Our letter decals are also high quality vinyl from ORACAL, AVERY or 3M resistent for fadin in outdoor environement. We acarry a large selection of colors.
Click here to see the most comon colors used.
Window Graphic Finishing
Our window graphics will be cut to sizes and laminated for a better resistance outdoors. Our vehicle window graphics can also be laminated with 3M laminating film that hase a visibility of 99%. It is recommended to laminate all cars window graphics due to the fact that the visibylity of the driver trough the window will be diminuated when is rainning. Rain tends to accumulate in the perforations of the vinyl and therefore reduce visibility.
Applications
Window promotions
Logos