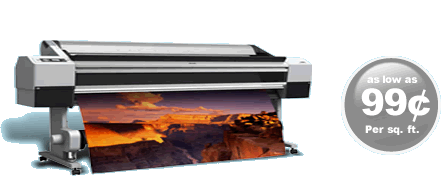 Mesh Banners - Building Wraps Graphics
Building wraps graphics is a new marketing option adopted by most of the advertising firms. Though it costs little more than traditional signs, the effectiveness of these building sized advertisements have found impressive results in the market.
Building wraps graphicsincrease the marketing as well as the brand awareness of your products. With attractive outdoor advertising, we can make your advertisement as well as the building on which it is installed more attractive.
WHAT WE ARE OFFERING
Though there are various types of materials widely used for printing building wraps, we normally prefer vinyl. The properties such as durability, strength and resistance to the changing weather conditions make vinyl the apt stuff for producing these graphical banners. Vinyl banners form the best medium for a mix of marketing activities.
Vinyl mesh, self-adhesive vinyl, and perforated self-adhesive vinyl are the common materials used for building wraps graphics. Mesh material created from vinyl is the most noticeable vinyl printed graphics used by Printing Center CA, which makes an impact in promoting a product. Our vinyl banners are also printed on polyester mesh material using large format printers. Besides, matte and gloss material products are also available.
The major features of our vinyl banners include long lifespan, light weight, appearance as a solid image and can also be hemmed. When compared with advertisements printed in the press, building wraps are cheaper to produce.
Ultra High Resolution Banner Print
Printed using 4 colors, and printed at a resolution of maximum 1440 dpi assures you of the most beautiful large format digital banners possible.
Banner Material
9oz. flex mesh with 1000 denier 12x12 knit PVC coated material. Semi-gloss finish; Anti-UV and Flame retardant; Designed to withstand temperatures as low as minus 55 degrees Fahrenheit.

Outdoor Durability
Using our UV resistant inks along with laminations, these durable printed banners will resist fading up to 2 years of continuous outdoor use.
Banner Finishing
Our banners are printed, cut to size with grommets (brass eyelets), placed at all 4 corners and double hems on all 4 edges. Lamination is highly recommended and is available in both matte and gloss standards.
Applications
Building wraps
Building banners
Window Banner
Outdoor displays
Exhibition booth decoration